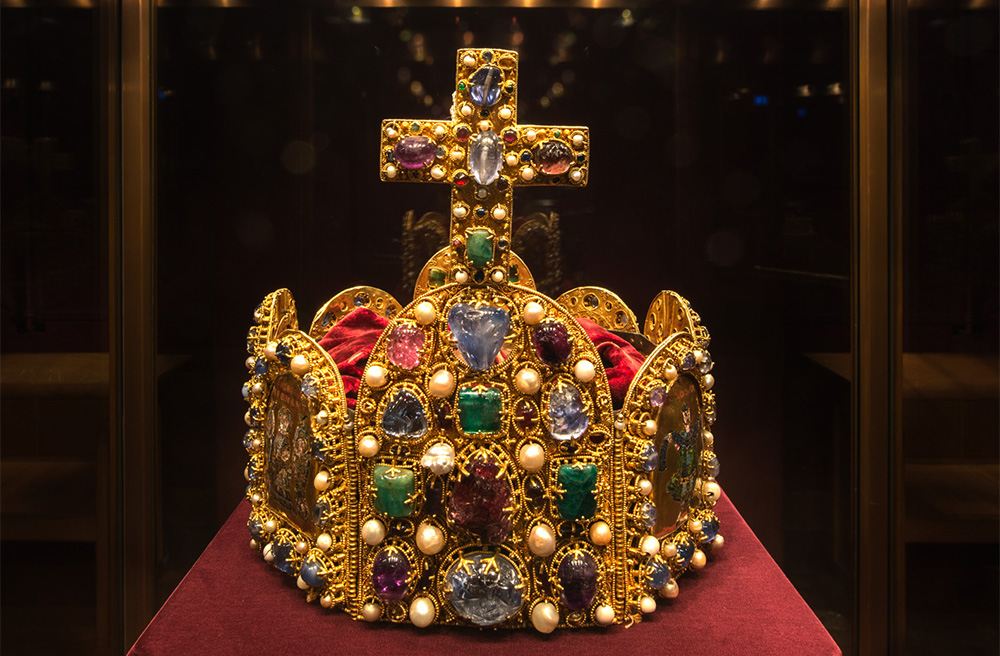 Read more
Research project CROWN
The Imperial Crown is one of the greatest treasures housed in the Imperial Treasury. Made of gold, enamel, pearls and precious stones, it served for centuries as the coronation insignia of the kings and emperors of the Holy Roman Empire and can look back on a long and eventful European history.
A research project is dedicated to the investigation of the materiality, technology and state of preservation of the Imperial Crown in Vienna – find out more about the research project
Experience the Empress Elisabeth
In the Imperial Carriage Museum and in the Imperial Treasury
The myth of Empress Elisabeth continues unabated to this day. Her beauty, and especially her character and ambitions continue to fascinate us. With this new combined ticket, you can discover the empress in her private world and experience the court of the Habsburgs, the imperial family Sisi joined when she married Emperor Franz Joseph.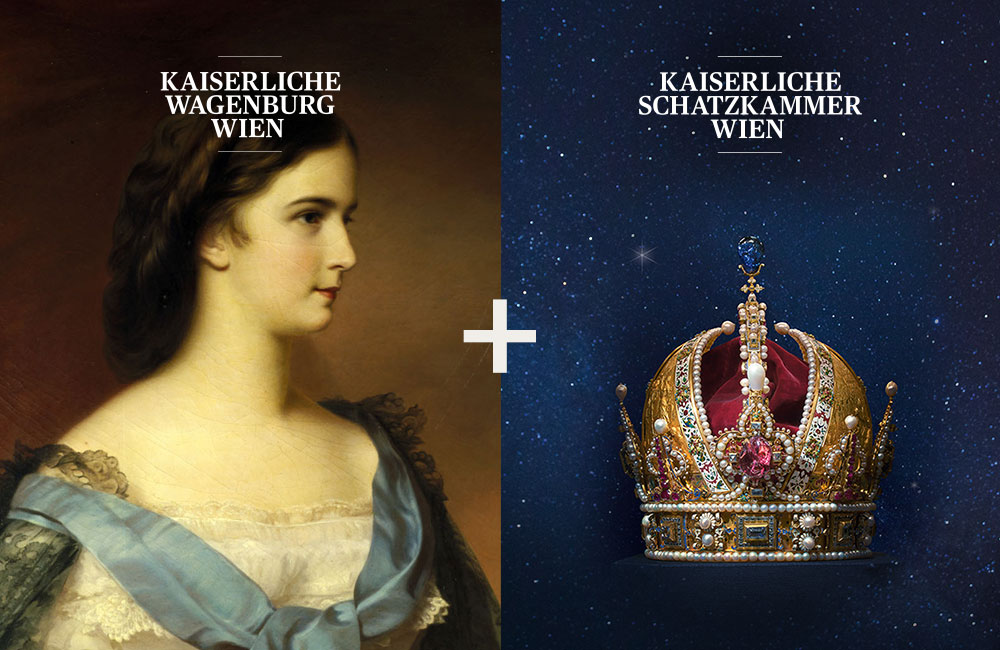 The Crown Jewels
The Imperial Treasury Vienna takes you on a journey through a thousand years of history and secrets, full of discoveries and insights, to see symbols of power and myths
A journey to the Burgundian inheritance, the Holy Roman Empire and the Austrian Empire – and especially to the imperial glory of the House of Habsburg